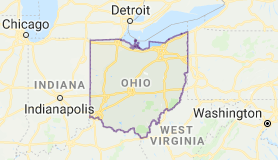 We're actively conducting Aware campaign activities and community outreach in the great state of Ohio.  Aware campaign activities may include, but are not limited to town hall meetings, safety events at business establishments and volunteers disseminating information and materials in your neighborhood. Click the links below for more information on events in Ohio.
Upcoming Events
"Aware" Active Shooter Town Hall Meeting, Hilton Columbus at Easton

Back to "Aware" Ohio Discussion on Active Shooter Awareness and Preparedness with keynote speaker Dr. Gregory A. McDonald, D.D.S., F.I.C.D., K.T.J. at Hilton Columbus at Easton on July 17, 2018 from 9am to 12 noon.  Homeland Security Foundation of America (HSFA) | www.hsfamerica.org | +1 (877) 859-6850 TOWN HALL MEETING COLUMBUS OHIO 17 JULY 2018, 9am ...