HSFA, in partnership with RichBoi Investments LLC, presents the 2nd Annual Financial Conference and Awards Show, Saturday, June 22, 2019, 9am – 5pm, Eastern
Sheraton Galleria Atlanta
2844 Cobb Pkwy SE, Atlanta, GA 30339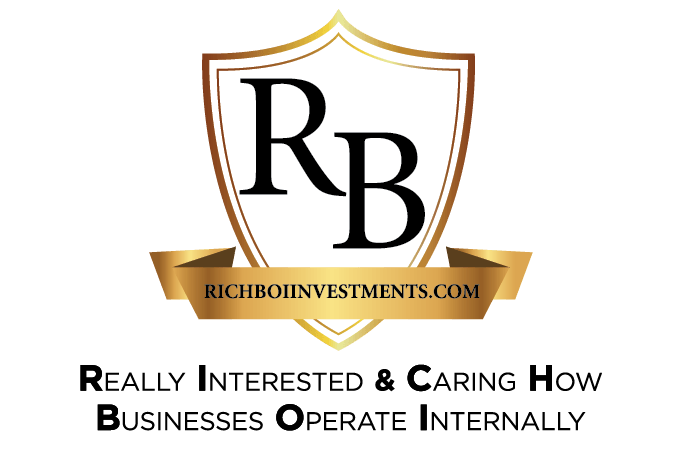 Sponsored by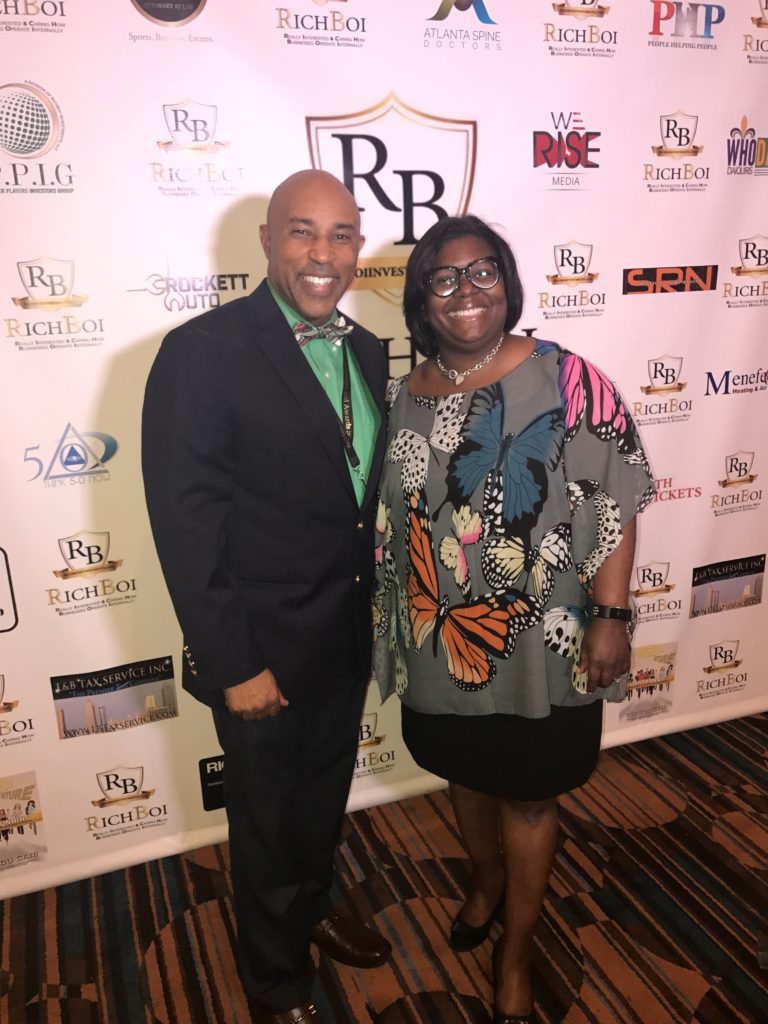 The Homeland Security Foundation of America (HSFA) has partnered with Richboi Investments, LLC to host this year's Annual Financial Literacy and small Business Awards Conference.
This years' conference will be held at the Sheraton Galleria Atlanta, Located at 2844 Cobb Pkwy SE, Atlanta, GA 30339 on Saturday, June 22, 2019, 9am – 5pm, Eastern.
Attendees will learn about financial literacy, entrepreneurism, and experience presentations from successful industry experts.
We will serve lunch and attendees will have an opportunity to interact with speakers, sponsors and our community partners.
Donations are tax-deductible. All funds raised will be used to support HSFA's Health and Human Services (HHS) programs and services we deliver to the public.
Our Speakers and Awardees
Hover over a speaker below and click the hourglass icon to view their full bio.
X
Brian Joubert

CEO, L and B Tax Service, Inc | Rich Boi Investments, LLC
Entrepreneurs aren't made. They're born. Brian Joubert is a testament to that. Even as a child, the New Orleans native showed that he was a natural-born leader and a business-man, a winning combination that's been successful for both him and the many small businesses he serves through his budding tax services empire, L&B Tax Service, Inc. Heading towards its 18th year, L&B has grown from a home-office in Mableton in Metro Atlanta to multiple locations that include Atlanta, Houston, New Orleans, Nashville, and Washington, DC.

Growing up without a blueprint for Entrepreneurial success in his own home didn't stop Brian, who hails from Hollygrove, one of the city's notoriously rough areas. Always determined to make a way, Brian did whatever it took. From shining shoes to playing banker and broker to his classmates and fellow teammates, even as a youth, his determination to be his own boss was crystal clear. That self-sufficiency carried over to his college years at Southern University. Unlike many of his peers, the business management major never imagined working for somebody else. Becoming a tax professional wasn't on his radar then but Brian always knew he would do something big.

A chance encounter after college introduced Brian to the tax services industry and he's never looked back. Educating himself on the ins and outs of the tax industry, Brian quickly excelled, easily earning his certifications. Confident in his abilities, Brian never hesitated to launch his own enterprise, L&B Tax Service, Inc., derived from the L in his wife Lori's name and the B in his own name. "I've always been a risk-taker," says the proud father of one. "I always say that I am the co-president of my company with God. So, I've always walked out on faith." Relying on faith and family has taken him far. From the beginning, L&B Tax Service has mined them both. Multiple locations and nearly twenty years later, L&B Tax Service owes its expansion largely to referrals. "If you have thousands of people and can open multiple locations based on referrals, that's a lot of people, for a long time, who believe in what you do," he marvels. Truly valuing clients is the key to such phenomenal success, "I truly appreciate my clients. That's business survival," he shares. "A repeat client is much easier to bring in than a new client." With that mindset firmly at play, L&B uses email to communicate with clients on a regular basis as well as hosts client appreciation events staff & client appreciation annual international trips.

Not content with just his own success, Brian, who has, over the years, become a small business tax expert, consistently sponsors free small business seminars. Through these free seminars, Brian shares the gift that he's been given, educating other budding entrepreneurs about the critical role taxes play in a business's success, as well as exposing them to additional resources that have also aided him. Inspiring other entrepreneurs and providing them with the tools to launch sound businesses that don't just survive but thrive is one of the most important ways Brian gives back. "To whom much is given, much is required" is a responsibility Brian takes to heart. He doesn't just preach it, he lives it. Providing quality tax services is what Brian continues to do best but he's not resting on his laurels. "I've always been a big thinker," he reveals. "I always thought, 'if H&R Block and Jackson-Hewitt can do it, then why not L&B? Why can't we be nationwide?'" With Brian and L&B's proven track record and a newly implemented franchisee program, it's truly just a matter of time.
X
Renault Ross

After leaving the military as a Logistics Petty Officer, Renault Ross became passionate about technology, progressing from an entry-level job involving computer operations and motherboard installations to current requests to brief Senators, Board of Directors and Corporations on Cybersecurity topics.

Renault currently serves as the Chief Cybersecurity Business Strategist for a Fortune 500 company which is the global leader in cybersecurity, headquartered in Silicon Valley CA. He has been appointed "Distinguished Engineer" of which this designation carries a lifetime achievement and Executive responsibilities. He is the most senior people of color in the world in software sales. He holds every major industry Cybersecurity certification and spent a brief amount of time at Chattahoochee Technical College.

As a Life Coach, Renault presents a passionate and caring spirit coupled with a natural drive to share the pertinent fundamental and practical knowledge he has gained throughout his career in an effort to motivate others towards maximizing their God-given talents, abilities and skills.

At a young age, Renault wanted to make an impact in life than simply taking up space and has been able to touch the lives of many people by simply putting love in the front seat with integrity at the steering wheel and God as the engine.

Along with giving career and motivational speeches to living a better with faith-based principles at local community events. Renault recently released his first book title "One Fry At a Time". A practical guide to making an impact and leaving a legacy!
X
Tarra Jackson
Tarra Jackson, aka Madam Money, is the author of best-selling book, "Financial Fornication." She is a popular Personal Finance Expert, TV & Radio Personality, Financial Contributor, and Animated Speaker.
Tarra has an extensive professional background and experience in the financial services industry ranging from Bank Officer to Vice President of Lending of several financial institutions across the country, as well as the Executive Vice President and Interim President & CEO at a credit union in Atlanta, GA.
Tarra is also the founder of the (hashtag) #WomensWealth movement, where she provides online classes and hosts the B.O.S.S. (Business Owner Success Strategies) Brunch Tour across the United States.
Tarra inspires her audience to have more pleasurable and enjoyable relationships with their finances.
MORE ABOUT TARRA "MADAM MONEY" JACKSON
Tarra Jackson, known as Madam Money, is a best-selling author, TV & Radio personality / contributor, syndicated blogger, and internationally celebrated speaker and expert in the field of personal finance and entrepreneurship development. She is unique in the field of finances in a way that defies normal labels. She is not a modern day international motivational speaker. Instead, Tarra is an experienced personal finance coach, author, and speaker who helps organizations position their employees, congregation, members and clients to stretch and improve their financial relationships.
Her financial counseling firm, Prosperity Now Financial Management Services, has attracted a diverse range of clients including consumers, executives, businesses, actors and athletes. She has also worked with over 1000 clients, helping them to build a stronger financial foundation to gain confidence in achieving their financial goals and, ultimately establishing plan to live the life of their dreams.
Tarra's financial expertise helps her audience experience dramatic results, such as:
Increased savings for emergencies, opportunities, large purchases and retirement
Improved credit ratings
Expanded knowledge of money and credit management
Strengthened financial foundation through insurance and estate planning
Enhanced spending, savings & investing plans
Increased confidence to achieve their short, medium & long term financial goals
Tarra creates these results by sharing with her audience fun strategies to create healthier financial relationships as well as answering their money and questions while educating them on the rules of the financial game. Her insights are simple, yet transforming, for a wide range of financial issues and situations.
Tarra is the author of bestselling book "Financial Fornication." She is an experience Financial Contributors for numerous blogs, podcasts, magazines (such as Essence, Black Enterprise, Upscale Magazine, etc.), as well as appeared in numerous radio shows, like the Rickey Smiley Morning Show. Tarra is a frequent economic empowerment & inspirational speaker for a consumer audience, as well as Credit Unions at conferences, workshops, events, and trade events.
Tarra's background includes over twenty years' experience as a corporate trainer, loan officer, vice president of lending, executive vice president and interim president of several credit unions across the country.
Tarra brings her insider views and unique personal financial management perspectives from her 20 year career and experience and weaves these perspectives into all of her programs. She creatively demonstrates simple and easy to implement solutions to help her audience stretch themselves to transformation on their path to financial success.
When Tarra isn't speaking, she consults Credit Unions in the areas of Operations and Lending Automation, as well as Staff Training & Development.
Tarra is a single mother of one awesome adult son. She loves creating special moments with her son, connecting with friends, traveling, reading, and stretching her own personal & spiritual transformation. She is a native of Delaware who follows her passion and dream to live life defined only on her terms and loves being in service to others helping them strengthen their financial life. She resides in Atlanta, Georgia and Delaware.
X
Terrance Smalls

For almost 10 years, Vice President, Terrance Smalls has been a driving force of bringing financial literacy to the community! With his motto "Credit is Power " he's educating families on the importance of using credit to obtain financial stability. Terrance not only believes that "Bad Credit happens to Good People everyday ", he also believes that the first step to a better financial portfolio is Getting started. Terrance has a very strong work ethic and will stop at nothing until everyone is Exposed to his services guaranteed to protect you, finances, family and future.
X
Rhonda Jones

Rhonda Jones is a financial advisor with Edward Jones Investments. She believes it is important to understand the goals her clients are working towards before investing their money. In 2016, she was honored to receive the Spirit of Partnership Award from the firm.

Prior to joining Edward Jones, she was a director of finance and college professor. Rhonda is originally from Michigan where her and her husband Freeman were high school sweethearts. They both attended Eastern Michigan University for their bachelor's degrees, and University of Phoenix for their MBAs. They have 2 sons.

She's always had a passion to help others be their best selves and build family financial legacy. She's very active in her community. She offers financial literacy workshops, sits on several boards, and supports youth organizations.
X
Nicholas Dillon
Inspirational, Innovative, And Empowering Are But A Few Words To Define The Character Of Nicholas Dillon.

An entrepreneur in his own right, Dillon is on a mission to pursue his passion and build a legacy of influence. Thousands of individuals from the community to corporate America have learned from Dillon's insight on Leadership & Professional Development, Entrepreneurship, & Personal Empowerment. The Milwaukee native possesses a Bachelors of Arts in Communication and a Masters in Adult Education, as an alumnus of Marquette University and University of Phoenix, respectively. Nicholas also completed an additional MS degree in Counseling from the University of Wisconsin – Platteville and is currently enrolled in a Post Graduate Doctoral Studies in Behavioral Psychology.

Dillon initially launched his professional career in the field of Insurance & Risk Management. His career has placed him in front of business executives which served as a launching pad for the multifaceted professional he has become. It has not come easy for Dillon to find his frame-of-reference and path to greatness. In his youth, Dillon overcame health challenges related to lung and respiratory disease along with childhood bullying that fostered years of severe shyness and low self-esteem. Now, as an educator and mentor, Dillon has moved beyond his past. He finds himself eager to share his inspiration in hopes of influencing others to push through obstacles to begin living their best life. "My spiritual foundation was very convincing and recognizing that I belong to God and with Him all things are possible," says Dillon. He encourages his clients and peers to use positive self-talk as a daily subconscious regimen to keep their mind focused on their purpose.

Nicholas Dillon has appeared on national television, been written up positively in publications such as The Business Journal, Fast Company, and The Huffington Post, and also holds the title of radio show personality. Dillon is also a certified coach, speaker, and trainer with the prestigious John Maxwell Co., led by the best-selling author and world-renowned leadership guru John C. Maxwell.

Nicholas had built a reputation as an expert in coaching & Leadership Development. He is also a #1 best-selling author and has co-authored several projects in the self-help published space. Proving that your persistence and determination can take you wherever you want to go, Nicholas Dillon is a mogul in the making led by divine inspiration.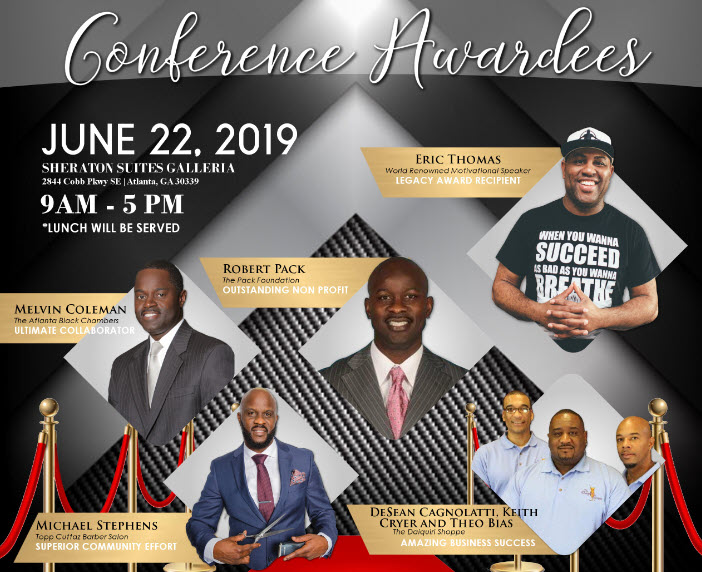 More on Our Awardees
Click a name below to expand and view their bio.
Melvin M. Coleman
President & CEO of Essential Wealth Management Group, LLC.
---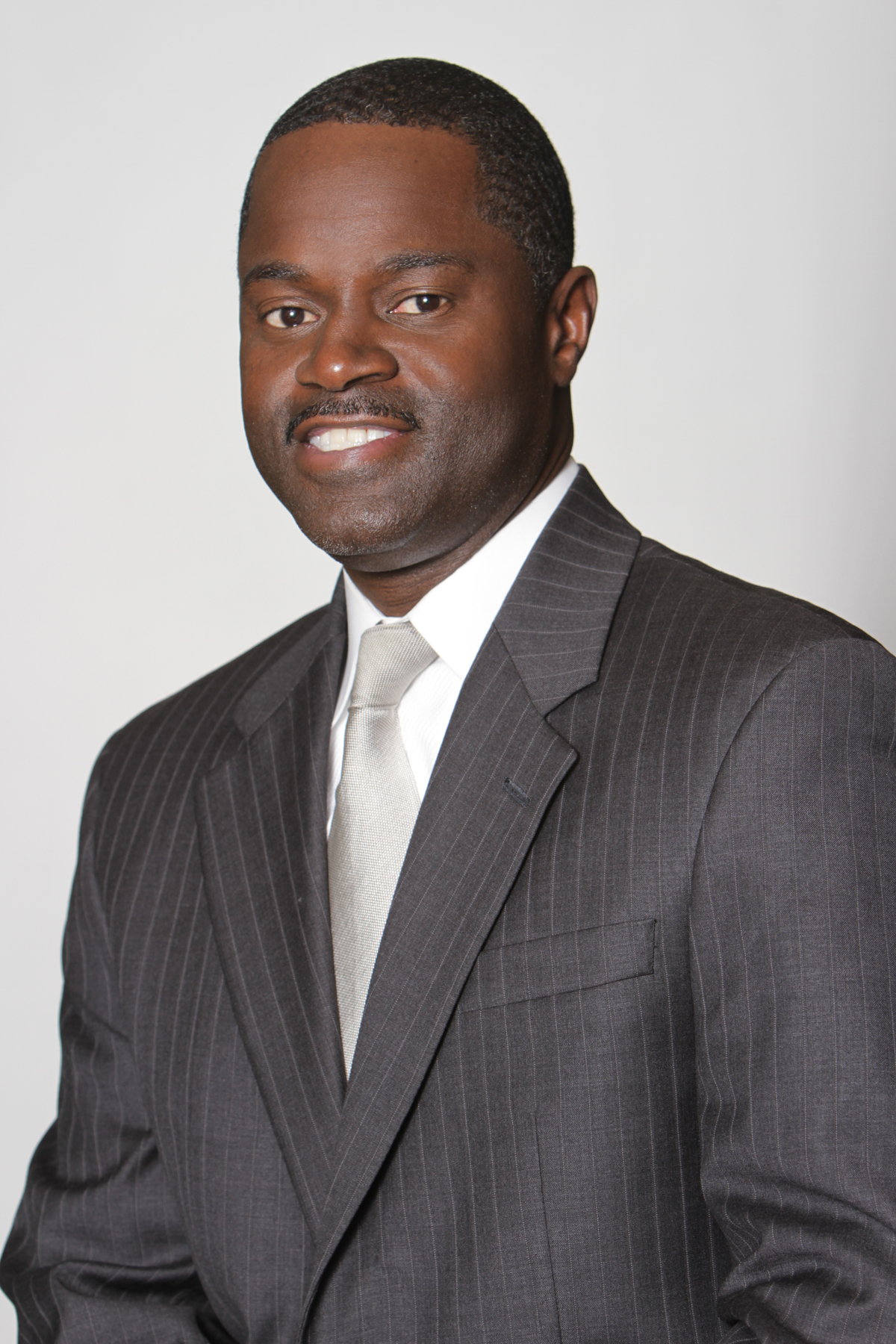 Melvin founded EWM September 2006 shortly after leaving Raymond James & Associates. Raymond James is one of the most highly regarded brokerage firms in America and he benefitted tremendously from his experience there. He earned his series 7 and 66 securities licenses during his time at RJ.
Melvin is originally from Savannah, Georgia. He committed to the United States Navy before even graduating high school in 1986. His time in the Navy afforded him the opportunity to travel the world and see places he had only read about in books. This experience really helped to broaden his horizons and has served him well to this very day.
While in college, at Savannah State University, Melvin began working for UPS in September 1989 as a part time package sorter. Upon completing his MBA in 1995, at Georgia Southern University, he was promoted into management in the UPS business development department. Over a 15 year career he ascended to the level of senior account executive managing major accounts. He credits his career at UPS with all of his professional development.
Melvin's vision for his wealth management firm is built on three key areas. Provide the community with 1) highly effective investment management services that are not available everywhere 2) the personal finance education that is the missing element to an enhanced quality of life 3) wealth education that will help create the wealth that will be transferred to future generations.
Melvin is very active in the community. He is the Executive Director for the Atlanta Black Chambers, appointed in Jan. 2017. The ABC's mission is the creation and growth of competitive, profitable and sustainable black owned businesses. He is also a member of the Austell Community Taskforce. He has a long history of mentoring young boys that goes back to 1998 with Big Brothers Big Sisters. He is an active member of Alpha Phi Alpha Fraternity inc. and a life member of the Savannah State University National Alumni Association.
Eric Thomas
---
Eric Thomas, Ph.D. is a critically acclaimed author, world-renowned speaker, educator, pastor, audible.com Audie Awards Finalist and the electrifying Voice-Over talent credited with propelling the Miami Heat to total victory in the NBA Finals in 2012. His fiery & galvanizing charge of "ALL IN!" took the Cleveland Cavaliers, the city, and the fans of the Cleveland Cava-liers to a unifying plateau they had never before experienced before game three of the 2015 NBA Finals! ET, as he is better known, has taken the world by storm, with his creative style and high-energy messages. His words continue to impact tens of millions of people across the planet through a significant social media presence. With his recent domestic and international tours, "ET, The Hip Hop Preacher" has become a global phenomenon!
Drawing from his personal experiences, ET allows his life to be an "open book" from which radiates compelling and inspiring messages. While the typical undergraduate student takes between four to six years to complete their studies, ET took 12. For most, that would have sig-naled the end of any future academic aspirations. For ET, it was a springboard from which his academic success would launch! In 2005, ET completed and received a Master's Degree from Michigan State University. On February 5, 2015, Eric successfully defended his Ph.D. disserta-tion and received his Ph.D. in Education Administration on May 8, 2015, from Michigan State University.
Eric's commitment to community activism is long standing. It began with his award-nominated GED Program that led to his non-profit, Break The Cycle; I Dare you, and a plethora of other ministerial and educational endeavors. The culmination of those efforts resulted in the development of "The Advantage program" at Michigan State University in 2003. This program targets high-risk college students by improving their study habits and increasing their retention rates. Michigan Sate University is where he continued to pursue his passion for remedying the effects of adverse societal influences plaguing both the young and old. And, it is from this plat-form that he created International Urban Education Consultants; a non-profit organization com-mitted to finding solutions to close the achievement gap in urban schools through goal-framing and reformation of perceptions in student learning.
ET is the epitome of hustle, drive, determination, and success. Millions of followers have been able to apply the principles revealed in his award nominated autobiography, The Secret to Success, which has scaled the social media charts at over 50 million hits. His sophomore re-lease, Greatness Is Upon You, featuring 24 life changing fundamental precepts, has been met with equal success. His most recent tome entitled, Average Skill Phenomenal Will continues in the transformative, and enriching steps of its predecessors. All three titles are available through Eric Thomas and Associates Publications and can be purchased online at etinspires.com.
As CEO of his consulting firm, ETA LLC, Eric has led his team through the doors of doz-ens of reputable organizations and Fortune 500 companies such as General Electric, Quicken Loans, AT&T, Nike, Under Armour, New Balance, and UPS. He has also consulted for major universities and major sports franchises in the MLB, NBA, NFL and MLS. At a recent business meeting, Eric had the opportunity to learn more 'Secrets of Success' from Berkshire Hathaway Chairman, Mr. Warren Buffett. This invitation-only event broadened his mind and further strengthened his resolve to empower others in their pursuit of greatness.
Eric's spiritual walk, tenacity and integrity are the perfect examples of his quote,"When you want to succeed as bad as you want to breathe, then you'll be successful." Indeed, nothing demonstrates the truest spirit of service within Eric more than his dedication to the personal success of others. This single principle remains at the very heart of everything Eric does. Of particular importance are families, students & schools. While not public knowledge, for every corporate engagement, Eric dedicates separate time to visit the local youth; both in the juvenile detention centers and those in traditional schools in the immediate and surrounding areas. Eric sees the great need that exists within under-served communities. And while he isn't able to respond to the thousands of daily requests for interventions, motivation, and direction, he is able to tackle those issues of accountability, mentorship & hope – one student, one parent, and one school – at a time.
Michael Stephens
---
Michael Stephens, "From Prison to Purpose" known as "Mike" to his friends, family, and associates is a modern day David, defeating the different Goliaths that pose a threat to his purpose; has overcome each obstacle victoriously with true grit and sheer passion. Mike Stephens, a former convicted felon turned success story, is an active member in the community he once terrorized. He's a husband, a father to three loving sons, a brother, friend, mentor, community activist, humanitarian, philanthropist, and a master barber. He serves as the owner and operator of Topp Cuttaz South Florida's premier barber, salon and spa located in Miami Gardens, FL. He is also the Founder & President of Tweety's Heart Foundation. A 501c3 non-profit organization that brings awareness to the debilitating disease of ALS (Amyotrophic Laterals Sclerosis). The Foundation also hosts programs that tackles severe issues that plagues the community.
Mike's interactive approach as a speaker and a mentor goes beyond the status quo. His passion and knowledge is evident in the speeches he gives which leaves a lasting and trans formative change to the personal lives of individuals, businesses, and groups he engages.
Mike hosts youth empowerment summits that engage all youth but ultimately are geared toward the preservation of today's wayward teens and local high school students.
The topics of discussion at these summits include but aren't limited to: Gun violence, conflict resolution, character development, etiquette, dressing for success, and entrepreneurship. In his words, "Going into the schools and juvenile detention centers to show kids that they can make an honest living in this beauty industry, is more than just a hobby — it's a career choice. I just wish my mother were alive to see it all. Still, I can't help but believe that she's smiling right now."
In 2016, Mr. Stephens and Mayor Oliver Gilbert & Vice Mayor Felicia Robinson of Miami Gardens, FL. joined forces to create "Reading in Style" a reading initiative to help students become more enthused and proactive about reading by rewarding them with free hair cutting and beauty services. In order for the student to obtain these services, each student must write an essay giving a detailed summary of what they have read. Mr. Stephens is a firm believer in family, community outreach, servicing the youth as a mentor, and being a voice to the voiceless.
Mr. Stephens' story of redemption from being an ex-convicted felon to now walking in his purpose is inspiring, hopeful, and compels an entire generation to conform to positive reformation.
Michael Stephens' story is about true determination, overcoming insurmountable odds and not sticking with the status quo. It's the story of an ex-convicted felon living the American Dream despite the odds that stacked up against him.
Robert Pack
---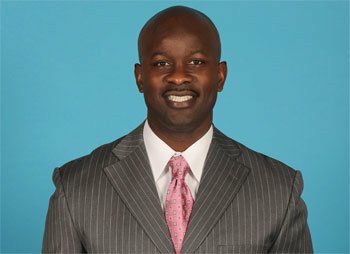 Robert John Pack, Jr. is an American retired professional basketball player who spent 13 years as a point guard and is currently an assistant coach for the Washington Wizards of the National Basketball Association. The 6 ft 2 inch tall point guard had a thirteen-season playing career and has served as assistant coach with 4 teams, including New Orleans Pelicans, Los Angeles Clippers and Oklahoma City Thunder.
Mr. Pack continues his passion for the game as an assistant coach and uses his own personal life as inspiration to other young men coming up behind him, through his New Orleans-based foundation, "Jump N For The Future: The Robert Pack Organization."
The foundation was founded in 1997 to teach other young men who primarily come from underprivileged areas in the 9th ward of New Orleans that "exposure fuels passion." He leads a very hands-on organization in mentoring young men, exposing them to structured educational and cultural experiences, exposing them to college tours and opportunities, and providing resources and key relationships that open up their opportunities to succeed. For more information on Mr. Pack's organization, go to www.therobertpackfoundation.com.
Born: February 3, 1969 (age 50 years), New Orleans, LA
Education: University of Southern California, Tyler Junior College, Lawless High School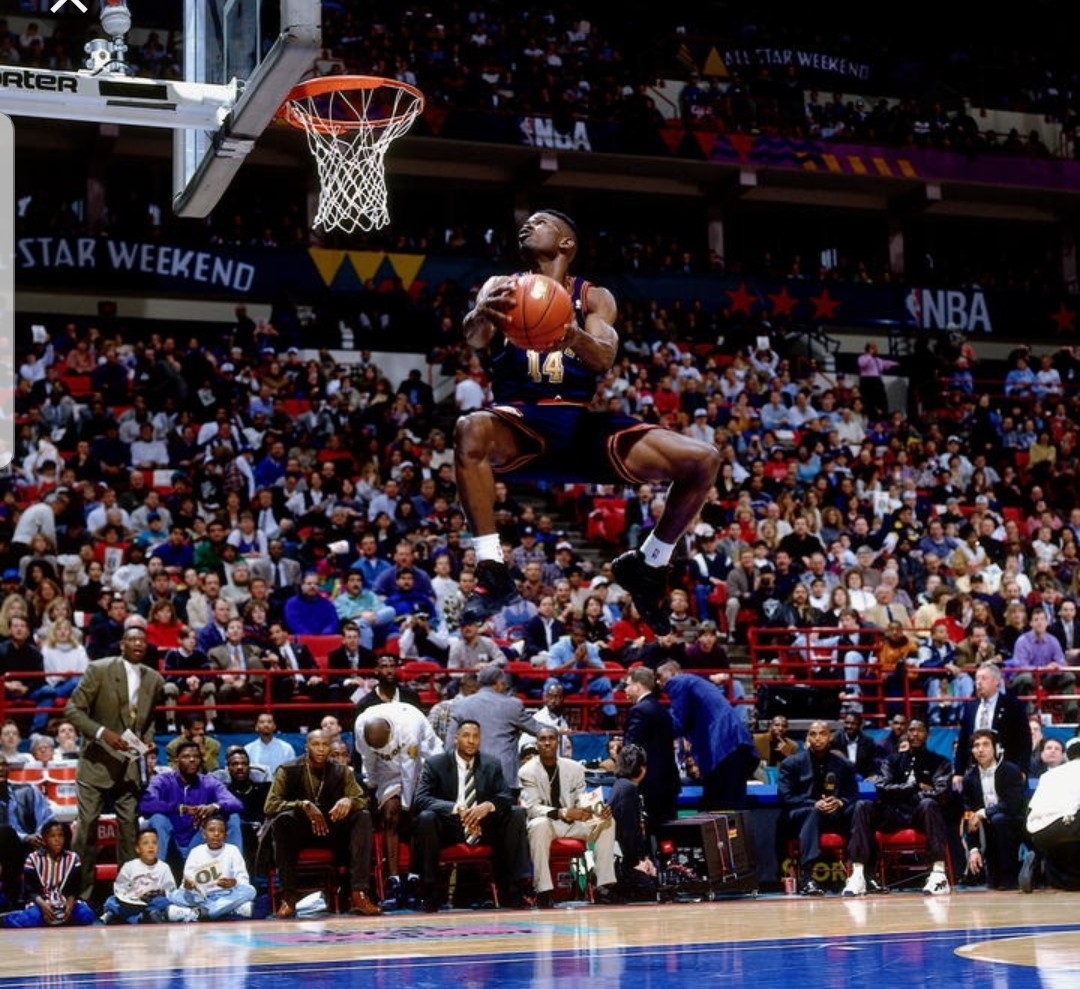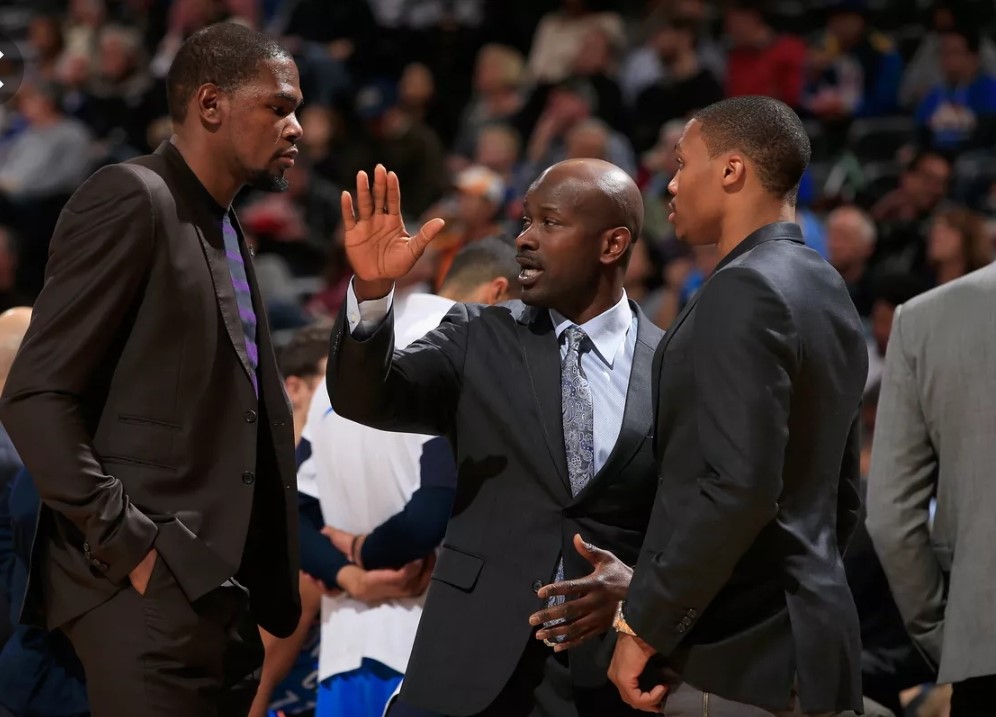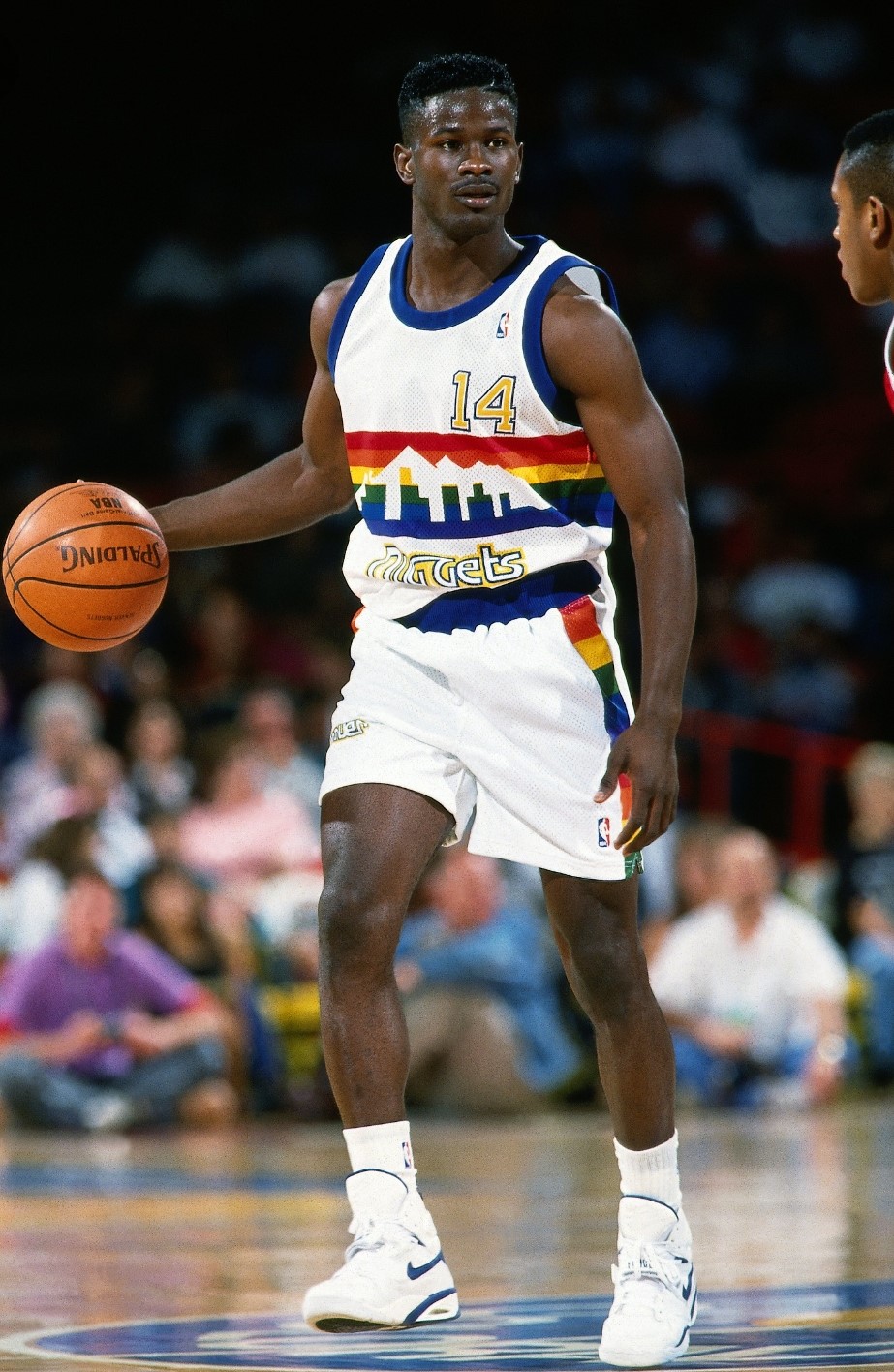 DeSean Cagnolatti, Keith Cryer and Theo Bias
Daiquiri Shoppe
---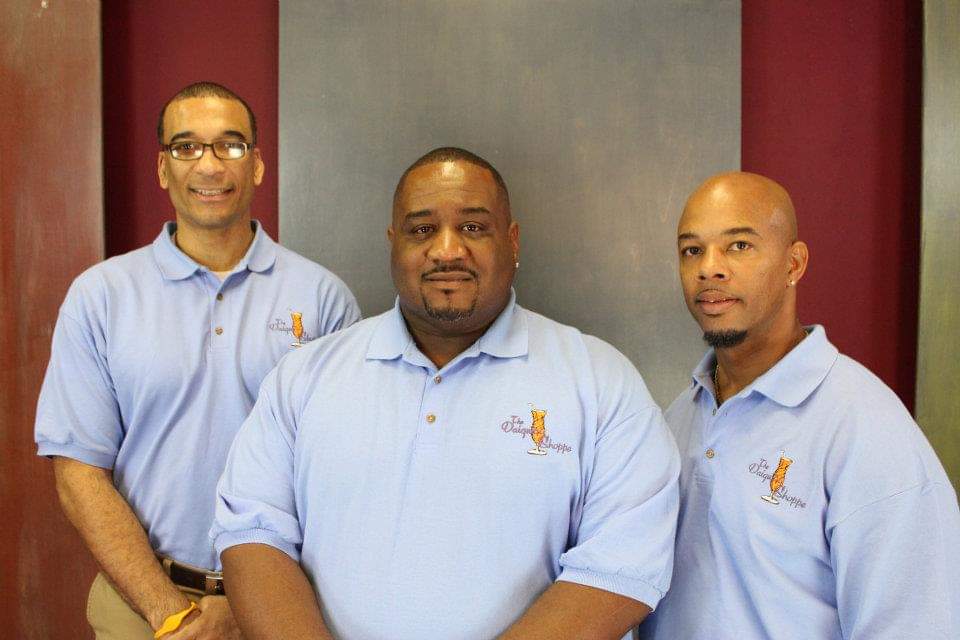 Going back to 1985, when we were styling Jheri Curls, Fades and the last of the Afros. Three young men, (Keith, Theo and DeSean); were becoming young adults living in different areas of New Orleans. The one thing they had in common was that they attended the same Junior High School, Andrew J. Bell. As time would have it, they ended up going to the same High School, Joseph S. Clark as well and started playing on the football team together. These were "The Good Ol Days", when life was easy and they only had to worried about school, part-time jobs and "Friday Night Lights". They then graduated and life took its course.
Fast forward 20 years…
In 2011, DeSean reunited with Keith at Theo's home in Dallas for Thanksgiving. At some point during conversations, Theo asked DeSean the question; "Why did you move back to Dallas?" In response, DeSean said "To open a Daiquiri Shop."
Then Theo pulled Keith into the conversation and mentioned to him that DeSean was here to open a Daiquiri Shop. DeSean had no idea that Theo and Keith were well into their planning stages of opening a Daiquiri Shop as well.
After further conversations, the group decided to meet the following Monday to discuss their business plans. Needless to say, "It was a Perfect Match!" and had to be Divine Intervention. These three men truly believes that it was God's hand that put them together and not against each other.
Prayer, Love, Faith, Hard Work, Family, Accountability, Trust and the Desire to Succeed are some of a few things that help to open the doors in 2012 to their first Daiquiri Shoppe location in Grand Prairie, TX. The Daiquiri Shoppe is now a Real Thing!!! Now 7 years later, they've opened a Carrollton, TX location in 2014 and expanded the Grand Prairie location in 2015. They now have even bigger dreams to expand the Carrollton location and to open a new 3rd location in Waco, Texas.
The Daiquiri Shoppe has made its mark in the State of Texas and it is now a destination location for locals and visitors to the DFW Metroplex.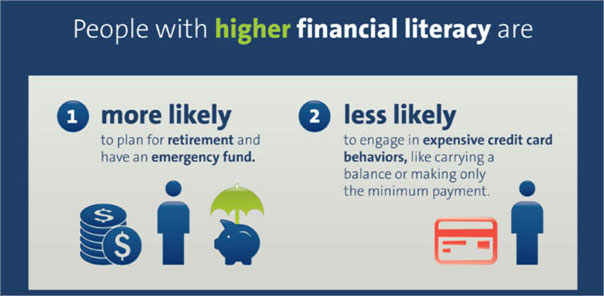 Rich Boi Investments LLC is a Homeland Security Foundation of America (HSFA) community partner.
** Contributions to HSFA, a tax-exempt organization under Section 501(c)(3) of the Internal Revenue Service Code, are deductible for computing income and estate taxes and are used to support life-saving public safety, energy security and health and human services programs. Homeland Security Foundation of America4575 Webb Bridge Rd. # 4876
Alpharetta, GA 30005
EIN: 14-1855787 877-859-6850
Georgia donors. A full and fair description of the Homeland Security Foundation of America and its financial statements are available on request at the address indicated above
Florida donors. A COPY OF THE OFFICIAL REGISTRATION AND FINANCIAL INFORMATION MAY BE OBTAINED FROM THE DIVISION OF CONSUMER SERVICES BY CALLING TOLL-FREE, 1-800-435-7352 WITHIN THE STATE. REGISTRATION DOES NOT IMPLY ENDORSEMENT, APPROVAL, OR RECOMMENDATION BY THE STATE.
Colorado residents may obtain copies of registration and financial documents from the office of the Secretary of State, 303-894-2860, www.sos.state.co.us.
Illinois donors. Contracts and reports regarding the Homeland Security Foundation of America are on file with the Illinois Attorney General.
Maryland donors. A copy of the current financial statement of the Homeland Security Foundation of America is available by writing to the above address or calling the phone number listed above. Documents and information submitted under the Maryland Solicitations Act are also available, for the cost of postage and copies, from the Maryland Secretary of State, State House, Annapolis MD 21401, (410) 974-5534.
Mississippi donors. The official registration and financial information of the Homeland Security Foundation of America may be obtained from the Mississippi Secretary of State's office by calling 1-888-236-6167.
New Jersey donors. INFORMATION FILED WITH THE ATTORNEY GENERAL CONCERNING THIS CHARITABLE SOLICITATION AND THE PERCENTAGE OF CONTRIBUTIONS RECEIVED BY THE CHARITY DURING THE LAST REPORTING PERIOD THAT WERE DEDICATED TO THE CHARITABLE PURPOSE MAY BE OBTAINED FROM THE ATTORNEY GENERAL OF THE STATE OF NEW JERSEY BY CALLING 973-504-6215 AND IS AVAILABLE ON THE INTERNET AT http://www.mjconsumeraffairs.gov/charity/chardir.htm. REGISTRATION WITH THE ATTORNEY GENERAL DOES NOT IMPLY ENDORSEMENT.
New York donors. Upon request, a copy of the latest annual report can be obtained from the organization or from the Office of the Attorney General, by writing the Charities Bureau, 120 Broadway, New York, NY 10271.
North Carolina donors. Financial information about this organization and a copy of its license are available from the State Solicitation Licensing Branch at 919-807-2214.
Pennsylvania donors. The official registration and financial information of the Homeland Security Foundation of America may be obtained from the Pennsylvania Department of State by calling toll-free, within Pennsylvania, 1-800-732-0999. Registration does not imply endorsement.
Virginia donors. Financial statements are available from the State Division of Consumer Affairs, Department of Agricultural and Consumer Services, P.O. Box 1163, Richmond, VA 23218.
Washington donors. Thank you for supporting the Homeland Security Foundation of America. For additional information regarding the organization's activities or financial information, the Homeland Security Foundation of America is registered with the Washington State Charities Program as required by law and information may be obtained by calling 800-332-4483 or 360-725-0378.
West Virginia residents may obtain a summary of the registration and financial documents from the Secretary of State, State Capitol, Charleston, WV 25305. Registration does not imply endorsement.