*** the content on this page is currently being updated.  Please check back later ***
BODY WORN CAMERAS AND DIGITAL EVIDENCE MANAGEMENT PUBLIC SAFETY RECOMMENDATIONS
A PLAN TO LEVERAGE INDUSTRY TO ESTABLISH A CONTINUITY OF EFFORT FOR DIGITAL EVIDENCE MANAGEMENT ACROSS FEDERAL LAW ENFORCEMENT
---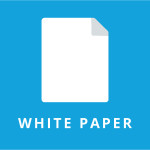 Excerpt: "…body worn cameras are fast becoming standard-issue equipment. Several bureaus within a number of federal departments have recently been in the news, such as DHS Customs and Border Protection.  In addition to DHS, other federal departments (e.g., DOJ, DOI, and DOD) have examined, tested, and considered employing body cameras throughout the enterprise. In fact, these agencies have differing viewpoints and findings that impact each agency's ability to carry out their mission. In an evolving world, law enforcement must now provide the full context of events to provide balance and point-of-view when in conflict with witnesses and/or video recordings from private cell phones and remote CCTV cameras.  Case studies for body worn cameras are the primary driver for their use given their success in the field.  In a seminal Cambridge University study[1] conducted at Rialto Police Department (CA), body-worn cameras resulted in a 60 percent decrease in use of force and an 88 percent drop in complaints.[2]  Since then, other case studies continue to indicate dramatic drops in use of force and citizen complaints at a crucial time when American citizens are demanding more transparency from law enforcement.
[1] First scientific report shows police body worn cameras can prevent unacceptable use-of-force http://www.cam.ac.uk/research/news/first-scientific-report-shows-police-body-worn-cameras-can-prevent-unacceptable-use-of-force
[2] Body worn camera study by Executive Fellow Chief Tony Farrar is published in scientific journal http://www.policefoundation.org/body-worn-camera-study-by-executive-fellow-chief-tony-farrar-is-published-in-scientific-journal/
…However, the choice is not just about body worn cameras.  It's about the management of enormous digital data.  Outdated systems to maintain digital data that aren't secure, scalable, shareable, or available with redaction capabilities and with automatic metadata tagging and automated retention integrations with CAD/RMS will have a direct effect on law enforcement's primary missions concerning evidence
…Within the federal government, cloud transition efforts are fragmented and uncoordinated.  Federal CIO Tony Scott stated that "every agency is doing some cloud stuff but when you go to the core of the matter and the heavy lifting where all the work is done, that's not moving very fast."
To read more, sign up below to receive a download link for the white paper (PDF version).